Old Scholar News



The Head, Anton Maree And Myself Will Be In London To Attend A Meeting On

Tuesday,July 4th.

We Are Hoping That You Might Be Able To Join Us For An After-Work Drink At:

The Speaker, 46 Great Peter Street,SW1P 2HA At 6.00pm

Can You Please Let Me Know ASAP If You Will Be Able To Join Us?

Director Of Marketing And Admissions

In August 2017 I will be climbing Mount Kilimanjaro in aid of Childreach International. Kilimanjaro is the tallest free standing mountain in the world, standing at 5895m above sea level! Since 2011, Childreach have ensured that 20,000 children are able to enjoy one hot meal a day whilst they are at school through their school farming project. More information about the work they do can be found here: https://www.childreach.org.uk/.
My aim is to raise £2985 which will help to ensure that children have improved access to education, healthcare and protection in Tanzania, Brazil, Nepal, Bangladesh, India and the UK. All donations will be greatly appreciated! Find my online donation page here:
https://mydonate.bt.com/fundraisers/elliebackhouse1
Thank you so much to everyone that has already donated!
Imgoen Rohrs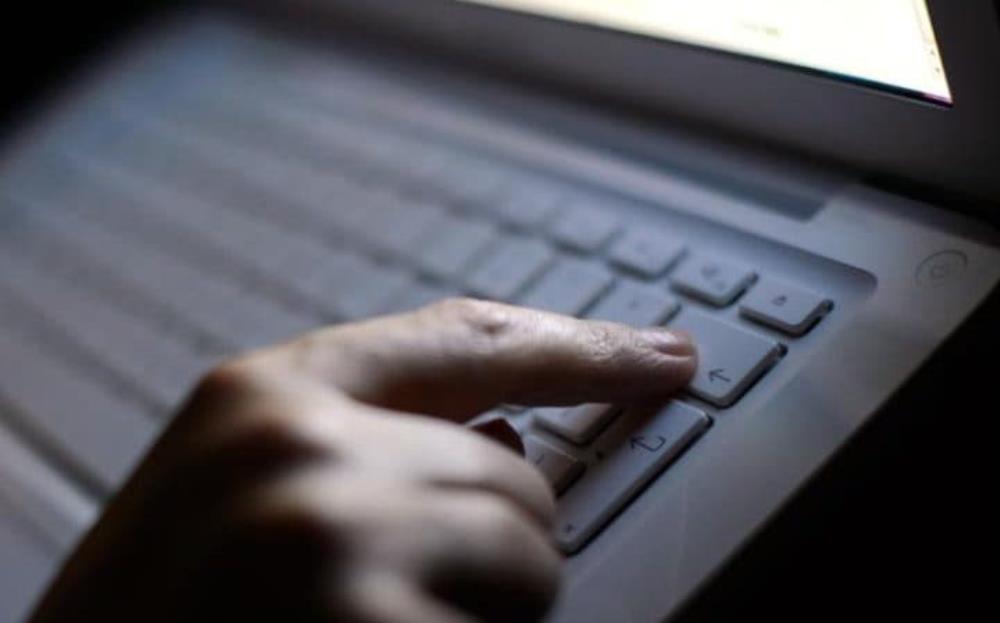 Old Scholar, Imogen Rohrs, writes an excellent article in the Telegraph - see below:

'Why sex and relationships education needs to become compulsory in all schools.' Imogen is currently in her 2nd Year at Cardiff University, studying English Literature.
http://www.telegraph.co.uk/education/2017/01/23/sex-relationships-education-needs-become-compulsory-schools/
Ben Barker
Coffee has always been a passion of mine and in a way a hobby. It started in the Ackworth School 6th form studies. With increased work loads we all needed something to keep us awake and coffee was the answer! The UK coffee market is still around 96% instant and so as many others do, that's where we started. After getting bored of the bland coffee produced by instant we brought in a cafetiere(french press) and some "freshly ground" coffee. With a huge increase in the quality we were drinking it remained our dependable friend up to leaving sixth form. Leaving school allowed me to follow my personal tastes, explore the more unknown methods of brewing coffee and delve into speciality grade coffee. I discovered cold brew around 2 years ago and once I'd got my head around it i was addicted. It has so many advantages over hot brewed coffee and its versatility allows me to bring the very best in speciality coffee to anyone, anywhere in a healthier form.

Self employment was always the way forward for me, from the moment I left Ackworth I knew I wanted to run my own business and somehow I don't think this will be my only one.


Cold Brew coffee is a ready to drink coffee made with a cold process, there's no heat involved at any stage. This produces a less bitter and more refreshing drink. All natural with only two ingredients, there's nothing else added, just the good stuff.
Alongside the flavour difference, It's 70% less acidic and has around 4 calories. With less bitterness people tend not to add milk or sugar so it stays healthy!

We're from Yorkshire and our customers like it! Our bottles are from Leeds, our labels from Bradford and our coffee from Sheffield and we plan on keeping it that way! We also believe in value for money and that's why our bottles are 250ml and not the standard 200ml. Quality and quantity, plus we also have the best shelf life in the UK for fresh cold brew. As a brand we want to produce natural, pure, high quality products and with that there is no compromise. Our cold brew coffee is brewed and bottled by us in the Artemis Microbrewery, formally an unused kitchen situated in Womersley.
Our ethos and aims for the brand are currently best acknowledged by the small independents that look for artisan, craft products. However we do see an opportunity for the future with a bigger retailer. We know cold brew is gathering interest very, very quickly and believe it will take to the market as a highly popular drink. We also have scalability in mind and now have plans for expansion if a larger opportunity arises for our cold brew in the UK market. http://www.artemisbrew.co.uk
Sam Biggs
Since leaving Ackworth in 2009, I attended University in Cardiff, studying Food Science and Technology. Going on to work for Bakkavor, one of the largest chilled food manufactures in the UK. We make a variety of products, including:

Salads
Prepared Fruit
Prepared Veg
Wraps
Cream Cakes
Pizza
Ready Meals
Garlic Bread
Dips and Houmous
Soups and Pasta Sauces
Cheesecakes


for all the major retailers, in particular M&S, Waitrose and Tesco. We have more than 30 sites across the UK and 20 in countries worldwide from the USA to China, employing more the 19,000 people. In 2013 and 2015 we won Grocer Chilled Own Label Supplier of the Year.

I started working at a site the makes exclusively M&S Ready Meals, (an example product is attached.) I work in the development department, working to bring new products to the market. Throughout my time working in M&S Meals I worked on many different accounts, from Mexican and Vietnamese Meals to English Classics. I learnt many new skills and managed to experience a whole world of foods working with a mixture of Michelin Starred Chefs, MSc's of Food Technology and a huge array of knowledgeable suppliers. It's hard, yet rewarding work; no day is the same, some days you might spend 12 hours in a cold factory and others travelling to London for a day of Restaurant tastings to find the next big thing. The most rewarding experience has to be sitting down on Christmas day, listening to 12 people try a Limited Edition Line that was my Project from start to finish, hearing the satisfying silence as everyone enjoys it.

I have since moved on to another site, specialising in Food to Go Salads and Wraps for Tesco. It's a whole new experience, and a new challenge that I am loving! We supply almost all of the Tesco lunch wraps and several lunch time salads along with more traditional salads such as coleslaw and potato salad. The food industry regularly invests in its employees by sending people on "Upskilling" days. The picture attached is from a recent Salad Leaf Upskilling day, we went to see a lettuce supplier that grows for Bakkavor and McDonalds.

To anyone who is considering a role in the food industry, I cannot recommend it enough, there is such a broad spectrum of opportunity and challenge that will keep you on your toes. Roles within companies such as Bakkavor include, but are not limited to: Concept Development, Commercial, Finance, Process Development, Operations, Engineering, Technical and QA. It's one of the fastest growing sectors for growth in the UK and I don't know anyone from my university who wants to work in the food industry that struggled to find a job opportunity. We need more young minds to join us!
Lucy Bramwell
Having left Ackworth School in 2007 I went onto Loughborough University where I graduated in 2010 with a 2:1 (Hons) BEng in Materials Engineering with Management and Marketing Studies. Anyone who knows me knows that no matter how much I enjoyed my course, Engineering was never going to be the career for me – the steel toe cap shoes and overalls were just not my style! So for the first three years of my career I worked within the fashion industry as an events Co-Ordinator at a small handbag designers Smith and Canova based in Leeds and then as a Merchandiser at Republic head office. As opportunities in fashion are limited in the North and location is a huge factor for me I found myself moving into my current role within the Marketing department at Asda head office where I have been for almost two years.
Working at Asda can be hard to describe other than by saying it's the definition of a fast paced environment, one day you can be on conference call with the States and the next David Cameron is speaking in the atrium. There is always an event happening with a constant buzz around the office. Within my role as Digital Marketing Planner it can be especially hard to predict what's next, as technology advances so does my role which makes the next few years of my career incredibly exciting considering the current pace of technology development. For me the wide variety within my day to day work is critical to keep me motivated and enthusiastic, I love being able to spend one day totally focused on numbers and budgets and then the next being completely creative in planning sessions for calendar events that can be over a year away. I have also recently completed my Chartered Institute of Marketing qualification and been elected as the colleague voice representative for the whole Marketing division.
Asda are very proud of their Yorkshire roots and they support a wide variety of roles so in the queue for lunch you can be stood next to a Buyer, a Solicitor, a Chartered Surveyor, Marketing Manager and Accountant at any one time and so the experience available to colleagues is endless. Despite this, and there being over 4000 head office colleagues, the Asda beliefs and values are incredibly family and friends orientated which is something that resonates strongly with me and has done ever since being a pupil at Ackworth Quaker School.
One of the greatest parts of my life now is that eight years on I still have the same group of best friends, some of which I have known since the age of 7, and as we have grown up and gone in separate directions chasing our respective careers we are still as close as ever and that's something that I can only thank Ackworth School for. I hope one day I am lucky enough to give my own children the same experience as my own at Ackworth.
Lauren Devine
The following article is from The Yorkshire Post.
"Lauren Devine is a remarkable young woman. Aged just 24 she is managing director of a fledgeling pub management company employing 25 people, runs two pubs, will qualify as a chartered accountant this summer after studying for five years and is planning a wedding to fiancé Oliver in 2016.
Entrepreneurial expertise runs in the family. Lauren's three older brothers Scott, Dean and Iain all run their own companies and she grew up among a culture of hard work and long hours
When she completed her education at the Ackworth Quaker School she initially planned to go on to university to study sports science. But after a year spent working towards a foundation degree at Leeds University she realised that was not how she wanted to spend the next three years and looked towards a career in accountancy instead.
Then, when she was aged 19, her brothers decided to buy The Alpha Club, a run down working men's club in their home town of Hemsworth which had just come onto the market. They knew the club, they knew their customer base and they knew just the person to run it - their little sister Lauren.
"Once they got the finance sorted," says Lauren, " My oldest brother Scott said: "Come on Lauren, here's an opportunity for you, So I applied for my personal licence to sell alcohol and decided to give it a try."
"We didn't do much to it at first but have since added a function room." Buoyed by the success of the Alpha, which was well received by the local community, the Devines cast their net wider. When a second run down club became available in Ackworth, Lauren had no hesitation in agreeing to take that on as well.
"The former Moor Top Working Men's Club, now the Frog and Moose, was in a very poor state," says Lauren. The original building dates back to 1907 and when we bought it there was no electricity and we were walking around it in the dark trying to plan the layout".
Lauren was involved every step of the way from working with the builders to decide which walls to knock down to choosing the furniture, fabrics and colour scheme for the interior."
To visit Lauren's website - please see the link: www.frogandmoose.co.uk
Giles Bramwell MRCVS
I graduated from Cambridge Vet School in 2007 and joined a mixed veterinary practice in Bakewell Derbyshire. Veterinary science is a fantastically flexible qualification, and my contemporaries have gone in many difference directions but I always wanted to be a practicing Vet and to one day own my own practice in rural England, so starting in Bakewell was like a dream come true. This is the same practice that the "real" Siegfried Farnon (James Herriot's Boss) started his career a century before me so I was following some weighty footsteps! After 3 years, the owner of the practice was ready to retire so myself and one of the other Vets bought the business in partnership. We are now 5 years on and we seem to have grown more quickly than I had expected to 12 vets. We have our small animal practice, a group of farm vets and we have a separate equine clinic for those with a horsey inclination.

I am still a mixed vet, so I do consults and operations on the companion animal side, but my main interest is farm animal practice. I spend most of my time doing fertility and herd health work on our beef and dairy farms. Modern farming practice means that the role of farm vets as "consultants" is growing and I am spending more and more time in an advisory role. So half of my job is about optimising the management of healthy animals on farm so that the farm business operates with the best welfare and efficiency possible. However, the wonderful thing about the Peak District is that our client base is predominantly small family farms who have close connections with their livestock, and so we still get plenty of opportunity to get mucky and tend to the individual animals when they go wrong. Never is this more apparent than Spring when I spend most of my nights doing emergency work such as calvings and caesarians. There is no better feeling than bringing a new life into the world in the middle of the night. The value of farm animals is increasing also so there has been a marked increase in the demand for surgical intervention in farm animals which is a different challenge altogether performing surgery in a field or a shed! As a partner I also have to juggle running the business along side my veterinary work. That has been a steep learning curve, and it has made realise how naive qualifying vets are to business management but I feel like I have emerged from the experience as a more rounded person.

The wonderful thing about my job is the variety, only yesterday I started the day scanning cattle and finished it repairing a ruptured bladder on a cat that had been hit by a car. It really is all creatures great and small, with the added challenge that every owner is different and you have to be able to adapt your services and demeanour to their needs as well as their animal's. All in all, I would say I have the best job in the world, but I have never wanted to do anything else.