Welcome to Coram House (2 - 11 Years). Building upon the Early Years Foundation Stage, from Year 1 through to Year 6 our children continue to enjoy a breadth of education that stretches beyond the full National Curriculum, expanding their ideas and enriching their experiences. A thorough grounding is given in the core subjects of English, Mathematics and Science, with ICT skills embedded across the whole curriculum as well as being taught separately. High standards and the importance of academic rigour are encouraged and personal fulfilment and growth in developing each unique individual child is celebrated as one of our strengths.
Facilities including a modern sports hall, gymnasium, swimming pool, music centre and theatre are used by all the children and Music, Physical Education and Swimming are taught by specialist teachers, with our older children using the Senior School facilities and staff for their Home Economics and Design Technology lessons.
From Reception to Year 2, the children have fun taking part in Spanish, French and German conversational activities, so that they are equipped with a basic knowledge of greetings, numbers, days of the week etc. French is studied more in depth in Year 3 and Spanis in Year 4. In Year 6, the pupils study French and Spanish, taught by our Senior School language staff. In Year 5, Latin is studied to support the pupils' understanding of other languages, helping to develop and recognise language derivation, patterns and families. Through extra-curricular provision, opportunities to study other languages have also been facilitated, such as Modern Greek and Mandarin. We also successfully cater for children for whom English is not their principal language and celebrate the opportunity to embrace cultural diversity within our school.
As a co-educational day and boarding school with an International Centre and Autistic Unit our pupils are offered a wealth of enrichment and benefit from meeting and working with pupils and staff within a safe global community. Senior School pupils offer community service within Coram House and whole school opportunities such as musical concerts and the 6th Form Charity Week encourage and nurture a real family community.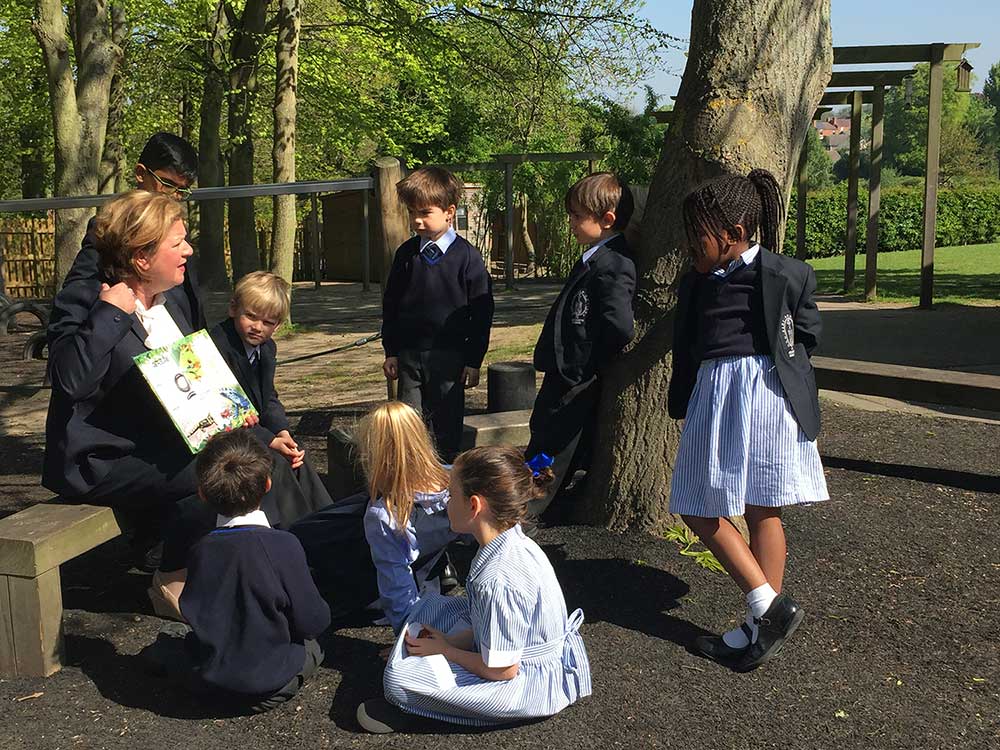 Head of Coram House - Sally Slater