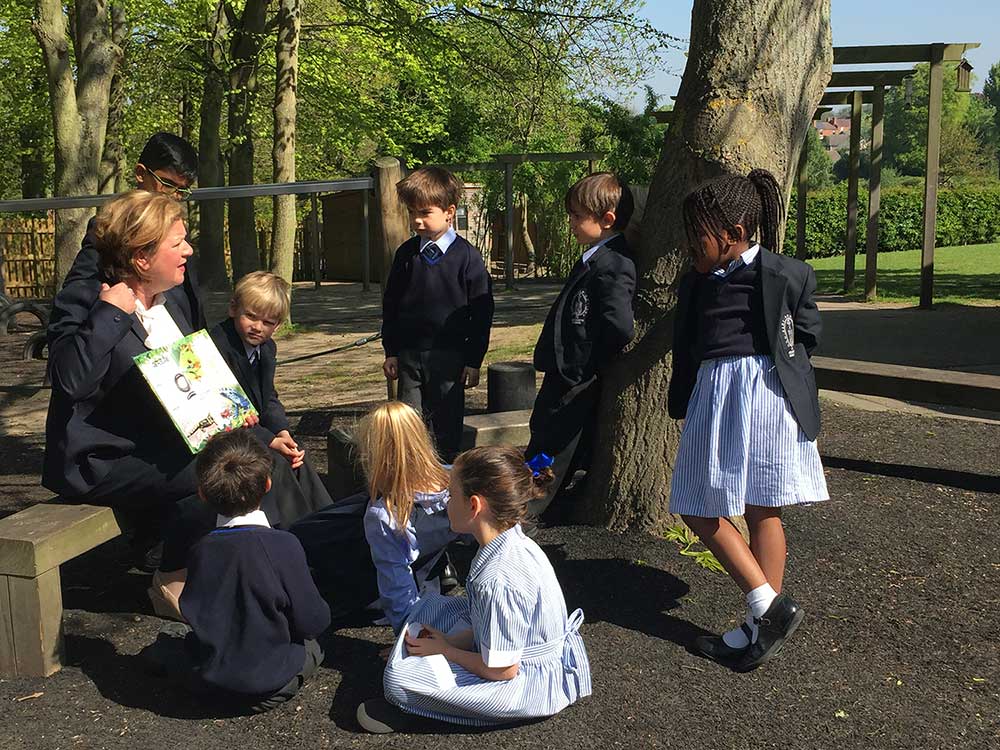 Sally Slater
Head of Coram House
Welcome to Coram House (Rising 3's - 11 Years). Our Foundation stage offers a carefully integrated programme where we follow the Early Years Foundation Principles. These are grouped into four characteristics of learning - A Unique Child, Positive Relationships, Enabling Environments and Learning & Development which are at the core of our commitment to providing quality care and education.
The learning and development of each individual child throughout the foundation years, nurtures the development of knowledge, skills, understanding and attitudes that children will need in order to achieve the early learning goals. Each child's next steps of development are tailored to each child through both the prime and specific areas of learning. The three prime areas are:
Communication and language
Physical development
Personal, Social and Emotional Development
The four specific areas are:
Literacy
Mathematics
Understanding the World
Expressive arts and design
During these formative years the progress of each child is closely monitored and through careful planning, observation and assessment. A child's next steps are identified which enable them to fulfil their potential.